Is more than one thing.   I like to call it a weapon.  A weapon to destroy Mental Slavery.  A weapon to fight disease.  A Weapon to fight for Truth. 
The science on breath is fascinating.  The mythology of breath is too.  The Breathing Tree is a simple way to invite more Harmony into existence.  Your existence , my existence…. the overwhelming existence of the infinite and unknown.  
Anyone with a set of Lungs can benefit greatly from a Breath Practice.  Having a Breathing Tree is a great reminder to Breath deep, slow Down and Listen. Relax and feel. Breathe Deeper. Then slow down a little More.   Getting to know the body from a more intimate understanding of your Breath.  
request more information on the hand crafted breathing tree.




This isn't the first company to do this; in fact this idea is Thousands of Years old.  
Slowing down the Exhale is a Big deal!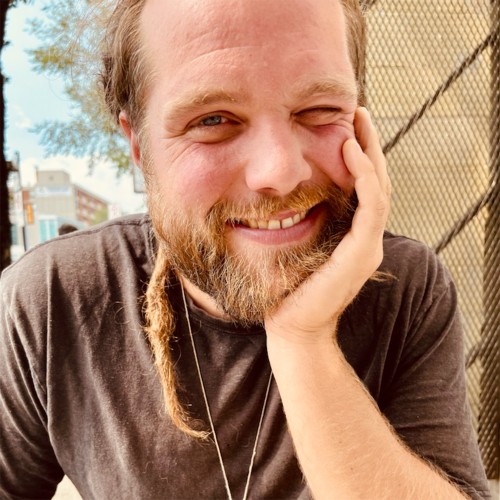 I personally have used it to fight against the Mental chains of addiction and maintaining a healthy vocal hygiene after Vocal Rehabilitation as well as using it as Vocal Rehabilitation after Vocal Surgery. 
⁃ Meditation 🧘‍♀️  I invite you to do your own research on meditation and it's ancient practices around the world .    Breath work has deep roots too and when both are practiced together within a lifestyle benefits are compounded – this is evident from my own practice. 
"I like to practice Deep Breathing and then after many breaths take the biggest "comfortable" breath then exhale through my Breathing Tree necklace. "
"I use the breathing tree especially with music and vocals. It's so simple, a nice controlled exhale forcing all the air out leaving me warmed up. Also great for anxiety and reaching a more calm state. Simple design and practice with effective results!""
"I've been using a The Breathing Tree to cope with daily stress and anxiety. Just a couple rounds of box breathing and I feel relaxed, centered and back in the Present. My favorite times to use The Breathing tree is at a stand still in traffic, yin yoga, after cycling and before bedtime. "